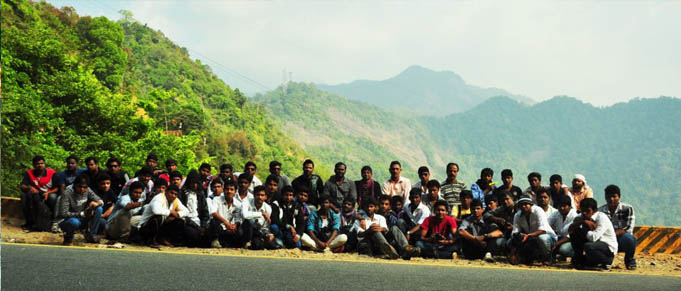 College IV Travels Packages in Coimbatore
We can arrange for any kind of industrial visit all over surroundings of Coimbatore. We can provide details on factories available for industrial visit in or around Coimbatore. Whether it is out station or in station we can provide travels and taxi services in Coimbatore.

Apart from arranging for vehicles we can arrange for food. Food is of your choice whether in canteen or homemade or in a mess. We also detail you on cafe's, hotels, restaurants near your project area. Travels for outstation available at a phone call.

There will be a guide throughout your trip to take care of your needs and tell you information on an all your requirements. We start the trip from your institution and carry all information of students. This will help us to intimate properly to parents and intuition at any moment. We are flexible for valuable customer requirements. We make your trip easy and smooth.